Get Your Handmade Teardrop Trailer Gear
Limited edition t-shirts and mugs feature the Handmade Teardrop Trailer logo and maker's mark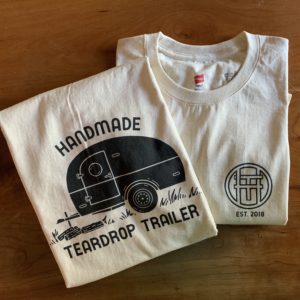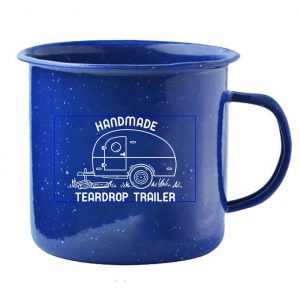 I ordered a limited batch of t-shirts featuring the Handmade Teardrop Trailer logo and maker's mark designed by illustrator and typography genius Joshua Minnich (on Instagram as @joshuaminnich) I can't express how much I love this custom font and illustration except to wear it on my body! You can too.
Shirts available in colors natural and black in sizes medium, large, and x-large. And coming any day now, the classic enamel camping mug perfect for your campfire coffee or hot cocoa.
Get one while they last by clicking on the "Shop the Store" link in the navigation.